INSAMLINGSKAMPANJ FÖR TONY TAYLOR!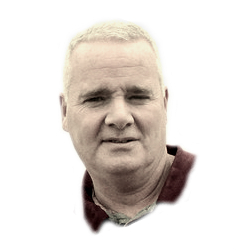 Tony Taylor, talesman för Republican Network for Unity i Derry, greps i början av april 2016 och återfördes till Maghaberry prison. Enligt ansvarig minister utgör han "en fara för allmänheten".
Tony är inte anklagad för något annat än att vara aktiv i RNU och genom det utgör han ett hot mot allmänheten, dvs. britterna, som även tidigare tystat oppositionella röster på samma sätt. Internering utan rättegång är tillbaka!
Vi ber nu alla att bidra ekonomiskt för Tony's frihet och för att hans familj ska klara sig väl under tiden han sitter fängslad, utan rättegång och utan brottslig handling.
Besök gärna den stora kampanjen för Tony Taylor på facebook.
SWISH: 123-050 34 41
PG: 32 19 05-2
MÄRK INSÄTTNING MED "FREE TONY TAYLOR"
[progpress title="Vi har samlat in:" goal="10000″ current="10000″ previous="" label="SEK"]
---
FUNDRAISING CAMPAIGN FOR TONY TAYLOR!
Tony Taylor, spokesman for the Republican Network for Unity in Derry, was arrested in early April 2016 and was returned to Maghaberry prison. According to the minister responsible, he is "a danger to the public".
Tony is not accused of anything other than to be active in the RNU and due to that he poses a threat to the public, ie the British, who is known to silence opposition voices in the same way. Detention without trial is back!
We now ask everyone to contribute financially to Tony's freedom and that his family will cope well during the time he is behind bars, without trial and without any criminal act.
Please visit the official campaign for Tony Taylor on Facebook.
SWISH: 123-050 34 41
PG: 32 19 05-2
NOTE DEPOSIT WITH "FREE TONY TAYLOR"
[progpress title="We have collected:" goal="10000″ current="10000″ previous="" label="SEK"]