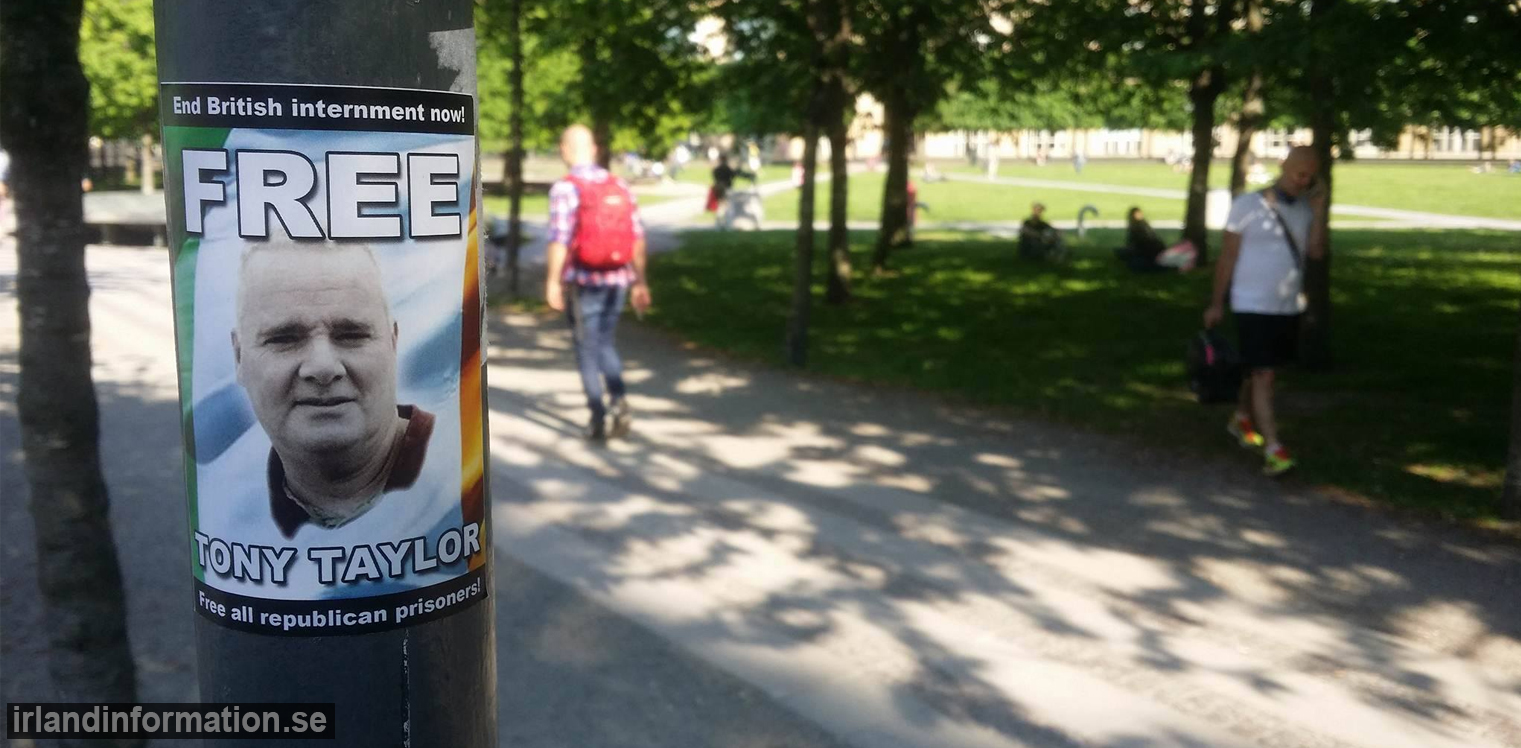 Since April 15 , Ireland Information Group of Sweden has conducted a solidarity campaign for interned RNU Spokesman in Derry, Mr. Tony Taylor, through fundraising on social media and thru official activities. The campaign has now reached it's goal of £1000,00! The money we collected will be donated to Cogús. Thank you all for your support for Tony and his family, but this is not the end!
Our campaign will continue until Tony's freedom is a fact thru our new printed "FREE TONY TAYLOR" stickers and other official activities.
Although our collection is now complete, you can still donate to Tony and all other Republican prisoners via our homepage.
We will never stop fighting for our comrades – Solidarity from Sweden – Brits out NOW!